Leading efficiency with innovation.
Due to the composition of winery process wastewater, some screens have a tendency to plug or blind off causing process wastewater to flow through the length of the screen.
Increasing the pressure and flow of the typical multiple spray nozzle system dramatically increases the amount of clean water used therefore increasing the volume to be processed through the treatment system. Lyve Innovations' engineers have provided a solution by incorporating a single ultra high pressure nozzle (1000 psi) that traverses back and forth across the screen giving extremely efficient cleaning using only 4-5 L/Min of "valuable clean water".
Wedge Wire Screens with a variety of slot widths, can be tailored specifically to your requirements or specific application. Perforated Stainless Screens also available as an option.
Efficient use of cleaning water
1000 psi Spray Nozzle continuously travels length of screen for ultra effective cleaning using much less water than conventional spray bars. (1000 psi at 4-5 L/min).
High Quality Stainless Steel fabrication and skilled construction.
Innovative design, super efficient, and low maintenance direct drive system.
Automatic Start / Stop / Overrun Control Panel Included.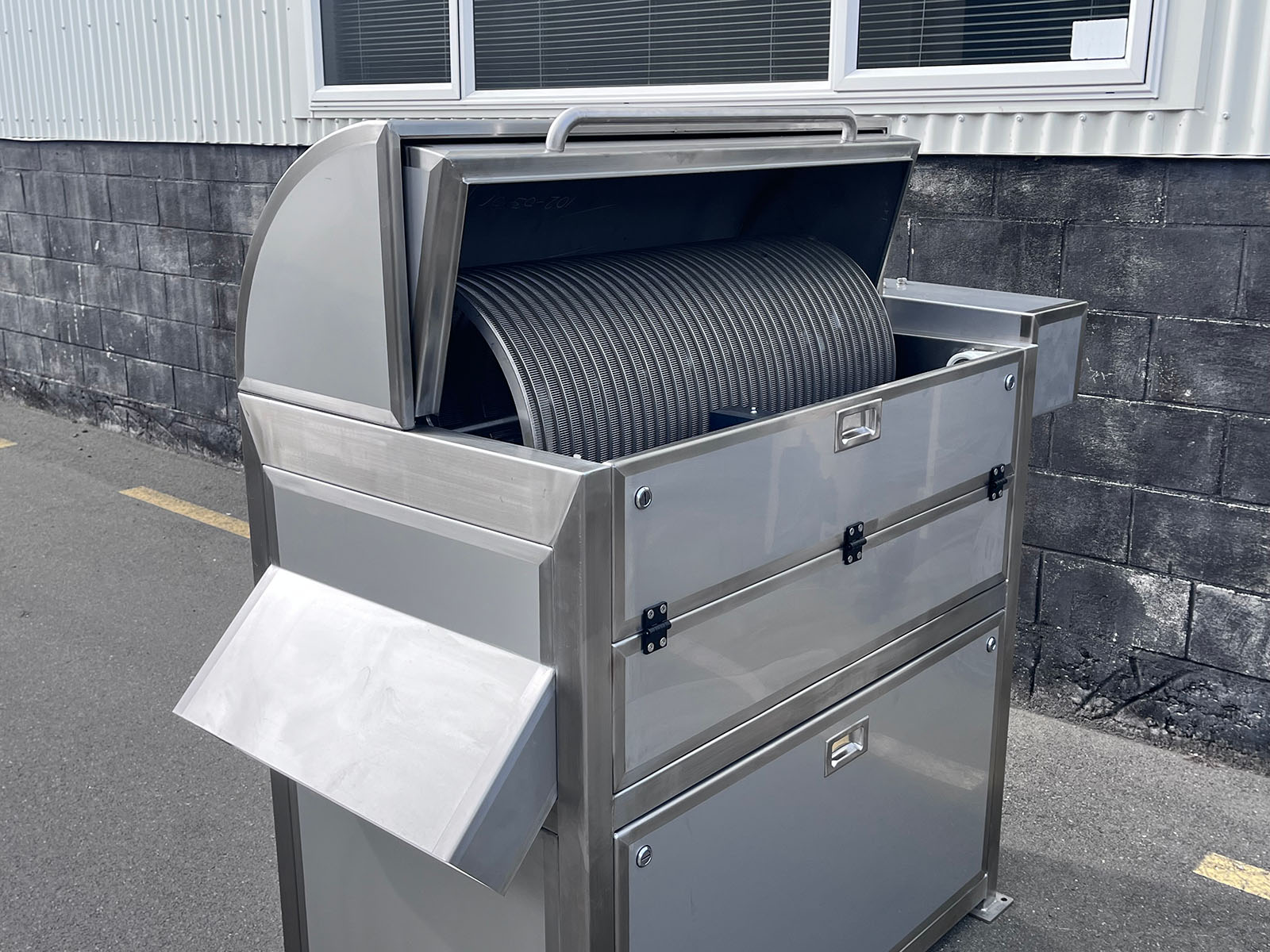 The Lyve Innovations high pressure Rotary Screen cleaning system works great! Previously, with just the typical row of spray jets along each side of our screen we had someone there almost every day during harvest and at other busy times having to clean it with a water blaster. Now… we never need to go near it, and it uses 85% less water than the old spray system!
Primary solids separation from the wastewater stream
Ready to revolutionise your wastewater management?
Benefit from our experience. Reuse water efficiently, cut costs, and embrace eco-friendly solutions. With options to treat combined process and wastewater streams smartly, contact Lyve Innovations today!